Stop by and see the newest development in St. Gabriel, LA! The Magnolia Springs community offers sophisticated elegance at an affordable price. Call us at 225.925.5600 to schedule an appointment today or
send us detailed information
on what you are looking for!
About Cape Construction, LLC
Cape Construction is a premiere construction company known for delivering value and quality structures. Although, our name is new we bring over 60 years of combined construction experience with us to every client we meet. This is important because each client is unique and each project we work on is unique. The success of the company is in the details.
Our mission has always remained the same – to provide quality homes at an affordable price. With many satisfied customers we know we're tough to beat when it comes to quality, use of space and cost per square foot. We encourage you to visit a well built home by Cape Construction in Magnolia Springs.
Our areas of professional focus include Project Development, Development Strategies, Client Consultation, and Program Management. Our project experience includes various profit and non-profit organizations. Our team's experience includes working with churches, community centers, subdivisions, private builds, and revitalization projects.
Real Estate Projects for Magnolia Springs Developments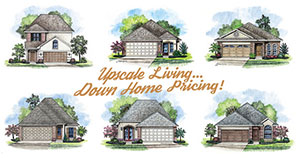 Magnolia Springs Homes
Our current project is Magnolia Springs Homes a mixed use development that will offer single family housing, multifamily housing, townhomes, and a complementary light commercial park that will serve the new community. The Magnolia Springs community is located on historic River Road in St. Gabriel, only minutes away from prime shopping and fine dining.
The Magnolia Springs development has several lots available for new construction. Choose from 6 customizable floor plans expertly designed to maximize living area while providing upscale features. The homes in our community are a minimum of 3BR/2BA and 1,300 sq ft of living area.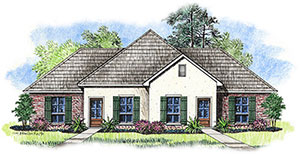 Magnolia Meadows Townhomes
Our new construction project is the Magnolia Meadows Townhomes, a series of luxury town homes located within the Magnolia Springs neighborhood. Our Townhomes offer the tranquility of a small community while only minutes away from the conveniences of big cities.
Our residents will enjoy the professionally landscaped exterior, paved walkways, exterior lighting, and courtyard patios. They will truly appreciate the contemporary look & feel inside the spacious townhomes that feature stained flooring, a designer paint scheme, custom kitchen cabinets, black GE appliances, and ceiling fans. See the detailed layouts of each option.