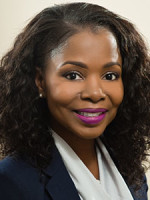 Owner/Agent
Office: (225) 925-5600
Cell: (225) 907-7440
5650 Magnolia Springs Parkway
St. Gabriel, Louisiana 70721
A Bit About Caula Butler, Owner / Agent
I believe that life is meant to be as simple as possible. So, as an experienced real estate professional, my primary goal is to aid you in making the home buying process just that…simple.
I always say, 'you deserve service beyond expectations'. That's why all you have to do is tell me the location where you'd like to live and what you desire in your new home. From there I'll do all the heavy lifting by providing you with all the research, options and possibilities available.
My Professional Experience
I've been heavily involved in the mortgage and real estate industry for almost 20 years. My industry experience includes regional management, general management, realty sales and purchases, property development, new home construction, and mortgage brokerage services. I am a Licensed Realtor & real estate agent, as well as co-owner of Cape Realty, LLC.
Over these past 2 decades, my clients' satisfaction has always been the top priority. So I've learned to dedicate time each day to keeping up with the latest trends and developments within the ever-changing real estate industry.
Most recently, I've lead the development of the Magnolia Springs neighborhood, a mix of single family homes, multifamily housing, Magnolia Meadows Townhomes, and a complementary light commercial park that will serve the neighborhood. The Magnolia Springs community is located on historic River Road in St. Gabriel, Louisiana.
Email Caula Butler or call (225) 907-7440.